Product Liability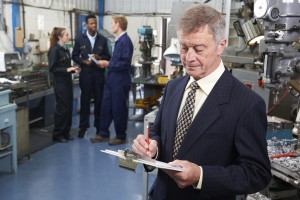 Carpenter Moser has substantial experience representing companies from a wide array of industries in product liability litigation involving wrongful death, personal injury and commercial disputes. The firm also counsels clients on product liability prevention through training programs, counseling and advice on contractual protection.
The firm has represented manufacturers of trailers, tires, forklifts, shopping carts, coal and other consumer and industrial products. We have served in national and regional counsel roles and as lead and co-lead trial counsel in cases throughout the United States. We have tried numerous cases to a verdict with great success. Examples of cases in which Carpenter Moser lawyers have represented clients in product liability litigation include:
Successfully defended the world's largest automobile transport trailer manufacturer in trials in Illinois and Missouri, receiving complete defense verdicts.
Successfully defended a national pork producer in more than one hundred claims filed for nuisance and personal injury, tried in the City of St. Louis over three months.
Successfully defended a retailer in a product liability suit in California state court involving wrongful death stemming from the use of computer keyboard cleaner that the plaintiff voluntarily inhaled.
Obtained dismissal for a Missouri manufacturer of spray primer in product liability case involving a burn victim.
Obtained dismissal with prejudice as a sanction for plaintiffs' proven fraud on the Court committed against automobile transport client in product liability case in Kansas City, Missouri.
Obtained summary judgment in product liability case in Hall County, Georgia after successfully excluding plaintiff's expert under Daubert. Affirmed on Appeal.
Obtained summary judgment in product liability case for automobile transport trailer manufacturer in Florida state court based on Florida's borrowing statute regarding statute of limitations.
Represented oil company in personal injury case in federal court in Missouri stemming from alleged spill of petroleum products and successfully invoked novel removal grounds.