Civil Litigation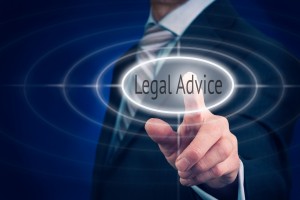 Every case presents a story.  At Carpenter Moser, we present our clients' stories, no matter how complex, in easy-to-understand ways.
With a journalism degree from the top-ranked University of Missouri School of Journalism and from working as a reporter, Dan Carpenter excels in assembling the facts and presenting them in a compelling, concise manner.  These skills helped earn Dan a spot on St. Louis' "Top 50" lawyers, as voted by judges and peers.
Amy Lorenz-Moser, sparked by a passion for solving injustice, has spearheaded successful efforts to tell the stories of abused women wrongly convicted.  Her presentation of those stories has gained freedom for such women.  Amy's skills earned her the Missouri Lawyer's Weekly Lawyer of the Year award.
We apply the same skills and passions — as recognized by our peers — in telling all our clients' stories, in solving their problems, and in righting injustice, no matter the type of case.  With a combined 40 years of experience, Dan and Amy have presented their clients' stories in a wide array of cases.
Because not every case falls into a discrete category, Carpenter Moser provides the following examples of such cases Dan and Amy have handled:
warranty/breach of contract claims for a national manufacturer of automobile and truck transmissions;
defamation claims;
wrongful death claims for a national retailer of video games, and a claim that the video games caused a murder;
so-called "pig nuisance" claims filed against industrial farming operations for alleged emissions and odor from the farms;
breach of contract claims for a national propane retailer.
These are just a few examples of the types of cases and clients for whom Carpenter Moser's attorneys have successfully presented their stories.